Lily Robertson is the first born child and daughter of Jep and Jessica Robertson of the famous Duck Dynasty Robertson family. She has only has only appeared on Duck Dynasty on occasion with some of her appearances being in episodes called "The Big LeXOWsk," "G.I. Si," and "Willie's Number Two." Her siblings are Merritt, Priscilla, River and Jules.
Birthday: December 26, 2002 (age 14)
Full name: Lillian (Lily) Mae Robertson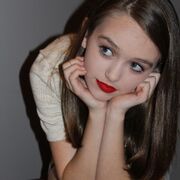 Ad blocker interference detected!
Wikia is a free-to-use site that makes money from advertising. We have a modified experience for viewers using ad blockers

Wikia is not accessible if you've made further modifications. Remove the custom ad blocker rule(s) and the page will load as expected.